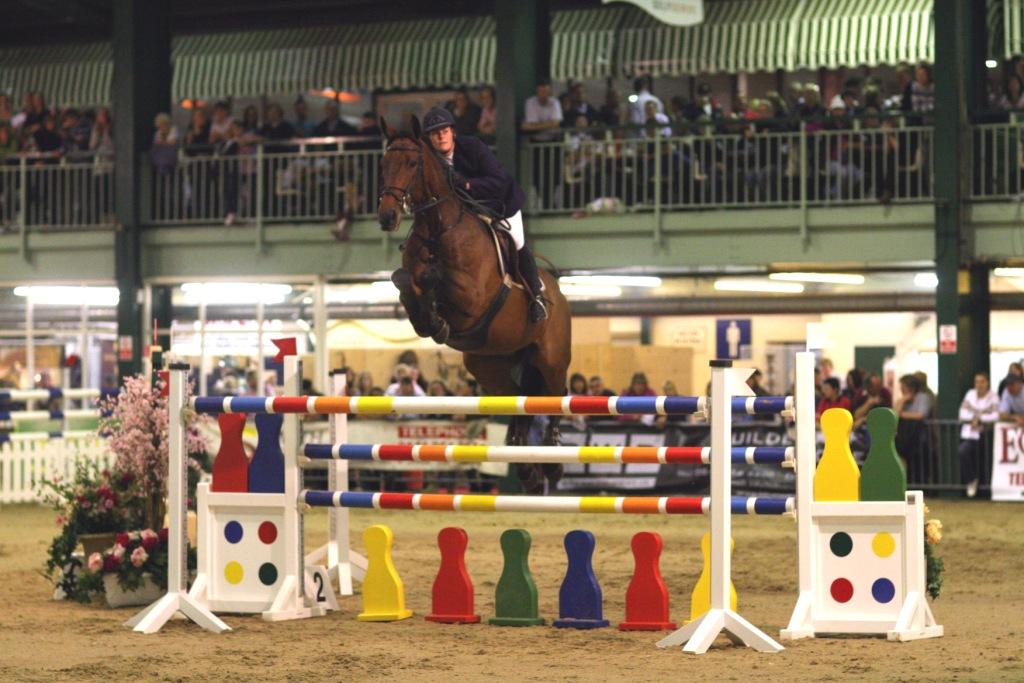 Caroline Webley riding Barrister QC (owned by Joan Willets). National Ladies Champion 2007.
I find Astwood to be friendly, reliable and punctual (not something you can take for granted these days)! They are happy to work on all types of horses and Andrew is very good with nervous youngsters. Any problem is identified quickly and Astwood take great care to explain things fully. I find that they really listen to my concerns and take on board my comments about the way the horse is going.
Horses can't tell you when they are in pain, so I always give my horses the benefit of the doubt and get them checked over regularly. Any new horse to my yard has a full assessment before I start working them.
Recently, I found that one of my Grade A's was constantly landing on the opposite lead. Astwood found that he was tight through one shoulder and following one treatment this horse is now landing on the correct lead and feels much looser and freer in all of his work.
I highly recommend Astwood to any rider looking to get the best from their horse.
Caroline Webley, Show Jumper - Nations Cup Team Member representing Great Britain; National Ladies Champion 2007; Evolution team member (Olympic Equine Pathway London 2012); Winner of Sir Harry Llewellyn Trophy for most BSJA International/Area trial points; former Young Rider team member representing Great Britian; former Junior team member representing Great Britain.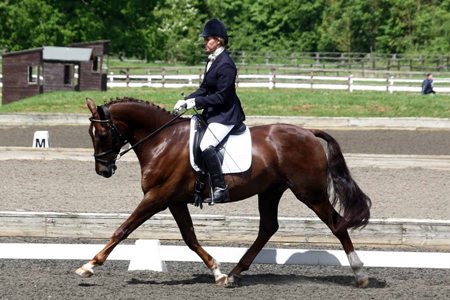 Jo Swain riding Fantago - National Pavo Potential International Dressage Horse Champion 2007
I have seen a definite improvement in my horses and client's horses way of going at Swallowfield since using Astwood. The horses are more flexible through their necks and shoulders and Andrew seems to work deeper into the areas which are prone to getting tight. Andrew's knowledge of how the horses need to move - especially at the higher levles - is second to none.
I have recommended Astwood to client's horses whom I teach, and they have noticed that their horses move freer and easier.
When Andrew visits I often have my back done as well (Andrew Marling is qualified to treat humans and is registered with the GOsC) and have noticed an improvement in my position since having a baby.
All of my horses, Lord of the Rings, Foreign Exchange and Fantango have big paces and I can rely on Astwood to maximise their potential.
Jo Swain (BA Hons). Dressage Rider, BD accredited Dressage Trainer. Manager of Swallowfield Equestrian Centre.
I have been using Astwood since the beginning of 2008 and all of my horses performances have improved with some really pleasing results in Eventing and Dressage.
One of my event horses, that had many physical problems due to a neck and shoulder injury, has progressed from Intro to Novice level with many placings - which would not have been acheived without Andrew's expertise and treatment.
Andrew's explanations are always very clear and have helped me to appreciate that horses need to be in peak physical condition to perfom well and be happy in their work.
I can really feel the benefit in every horse that is treated, they feel more supple and relaxed and therefore much easier to ride. I also find that the benefits are long lasting, enabling me to really progress with each horse and help them move on to the next level.
Lorna Wright, Event Rider, Former Junior and Young Rider Team member representing Great Britain.
I have found Astwood Equine Osteopaths to be reliable and very knowledgable. I have owned an ex racehorse for a number of years, he has always gone in that straight as a plank way you associate with flat racers. He doesn't like having his poll touched and is difficult to bridle. Following treatment on his neck, withers and poll he has improved dramatically.
He now lowers his head to be bridled and with the exercises Andrew has given me, his lateral bending is really improving.
Miss P, Studley
I bought an old horse last year just for general hacking about. He has always been footsore and a bit 'doddery' on hard ground. I only had him treated to make up the numbers and was amazed at the difference in him!
He walked away from his treatment with a spring in his step! I highly recommend Astwood Equine Osteopaths and would urge other horse owners to get their horses checked out for any stiffness or shortness. It has given my old horse a new lease of life.
Mrs B, Redditch
Astwood Osteopaths Open Day Sunday 13th September